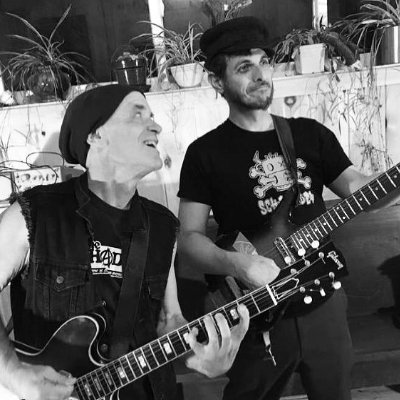 THE MOOKS with Vic Ruggiero (the Slackers) & Simon Chardiet
Simon Chardiet hat mit allen Gitarre und Bass gespielt, von Bo Didley und Andre Williams bis hin zu John Spencer und Heavy Trash. Er leitete jahrzehntelang die New Yorker Barband-Legende Simon & the Barsinisters in New York. Surfgitarre, Johnny Thunders trifft auf Doo Wop.
Vic Ruggiero singt und spielt mit The Slackers und vielen anderen Acts im Laufe der Jahre.  Kepi Ghoulie (Groovie Ghoulies), Rancid, Stubborn Allstars, The Silencers, Reggae Workers of The World sowie einem Blues-Punk-Ein-Mann-Bandleben seit den späten 90ern .
Mit dem Kauf eines Tickets akzeptierst Du:
– dass der Zutritt nur für Personen ab 18 Jahren gestattet ist 
– dass Junggesell:Innenabschiede keinen Zutritt haben.
– dass Du nur zur ersten Abfahrt einen garantierten Zutritt hast
– dass Du bei einem Bruch dieser und der restlichen Regeln keinen Anspruch auf eine Erstattung des Ticketpreises hast.
– sowie den Rest unserer AGBs, die Du hier lesen kannst.