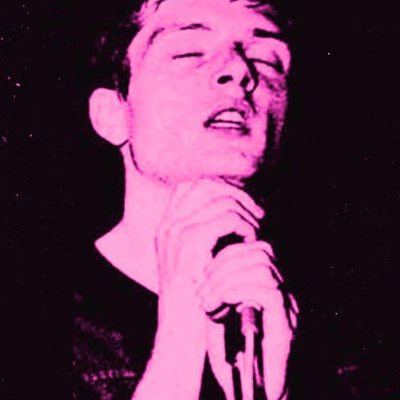 SUNDOWNER SPECIAL: JOY DIVISION TRIBUTE-PARTY
Am 14. Juni 1979 veröffentlichten JOY DIVISION ihr Debut "Unknown Pleasures". Was zunächst nur mäßigen Anklang fand, entwickelte sich spätestens nach dem dramatischen Tod des Frontmannes Ian Curtis zu einem unvergessenen Genre Klassiker. Entwicklungen im Post Punk, New Wave und Indie wären ohne dieses Album – das erste welches vom Kultlabel Factory Records überhaupt veröffentlicht wurde – undenkbar!
So wird diese JOY DIVISION Tribute Bootstour zum 43-jährigen Jahrestag von "Unknown Pleasures" bemüht sein, keine Wünsche offenzulassen! Neben ganz viel Joy Division werden sowohl zeitgenössische Wegbegleiter, Nachfolgebands, Coverversionen sowie einiges anderes mehr aus Post Punk und New Wave von 1977-2021 den Weg auf unsere Plattenteller finden…
Das JOY DIVISION Tribute klingt wie Joy Division, New Order, Warsaw, Electronic, Monaco, Bad Lieutenant, Section 25, OMD, Chameleons, Gang of Four, Buzzcocks, For Against, Interpol, A Projection, Echo and the Bunnymen, Cabaret Voltaire, O. Children, David Bowie, Sad Lovers & Giants, Cure, Mary Onettes, Fad Gadget, Bauhaus, Rendez-vous, Siouxsie and the Banshees, Horrors, Organ, Names, Sisters of Mercy, She Past Away, Diiv, Der Blaue Reiter, Bleib Modern, Exploding Boy, Geometric Vision, Ceremony, Ultravox, PIL, Talking Heads, Cut City, B-52's, Modern English, Soviet Soviet, Holograms, Jesus & Mary Chain und viele andere mehr…
Mit dem Kauf eines Tickets akzeptierst Du:
– dass der Zutritt nur für Personen ab 18 Jahren gestattet ist 
– dass Junggesell:Innenabschiede keinen Zutritt haben.
– dass Du nur zur ersten Abfahrt einen garantierten Zutritt hast
– dass Du bei einem Bruch dieser und der restlichen Regeln keinen Anspruch auf eine Erstattung des Ticketpreises hast.
– sowie den Rest unserer AGBs, die Du hier lesen kannst.