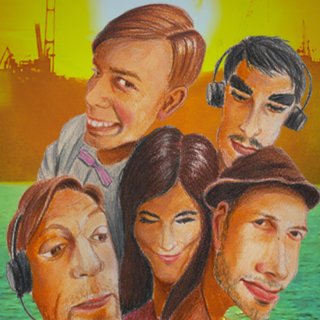 FRAU HEDIS GROSSE ERÖFFNUNGSGALA
heute wird Frau Hedi den Frühling eröffnen und hat dafür ihre Freunde mitgebracht: DJ MALINKA, JAKOB THE BUTCHER, DJ MOCTEZOOMA und STADLER und abermillionen von verrückten Sensationen wie z.B. Alkoholikerverkauf auf der Elbe, Elbschleim on the Rocks und Direkttelefonaten mit Elvis Geist (bei spirituosischen Sitzungen)!
Mit dem Kauf eines Tickets akzeptierst Du:
– dass der Zutritt nur für Personen ab 18 Jahren gestattet ist 
– dass Junggesell:Innenabschiede keinen Zutritt haben.
– dass Du nur zur ersten Abfahrt einen garantierten Zutritt hast
– dass Du bei einem Bruch dieser und der restlichen Regeln keinen Anspruch auf eine Erstattung des Ticketpreises hast.
– sowie den Rest unserer AGBs, die Du hier lesen kannst.