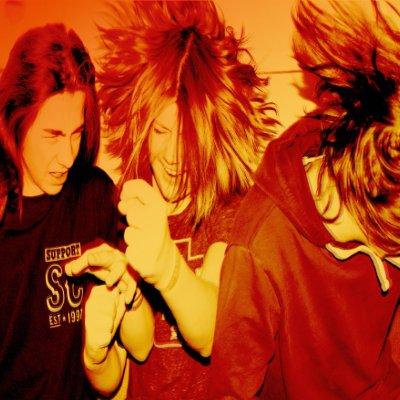 Die Batteries (ex Batteries of Rock) sind gerade einmal 16 Jahre alt und haben schon ordentlich abgeräumt, ob beim Oxmox Music Award 2020 als Beste Hamburger Newcomer, beim Band Battle in Buxtehude, beim Song Contest im Ernst-Deutsch-Theater oder der letzten Staffel von The Voice Kids mit Blitzkrieg Bob von den Ramones.
Kolja Reich (Gitarre, Bass, Gesang), Noel Timmich (Gesang, Gitarre, Bass) und Yuma Wüst (Schlagzeug, Gesang) können aber noch viel mehr als Rock-Klassiker covern. Mit erstaunlich eigenständigen und frischen Eigenkompositionen wie Stop the War oder Do something now geben sie ihrer Wut über Kriege und Klimakrise einen authentischen Ausdruck.
ACHTUNG: ANDERS ALS SONST DÜRFEN HEUTE AUCH UNTER-18-JÄHRIGE AN BORD
Mit dem Kauf eines Tickets akzeptierst Du:
– dass der Zutritt nur für Personen ab 18 Jahren gestattet ist 
– dass Junggesell:Innenabschiede keinen Zutritt haben.
– dass Du nur zur ersten Abfahrt einen garantierten Zutritt hast
– dass übergriffiges/diskriminierendes Verhalten zum sofortigen Rausschmiss führt (bitte sagt unserem Team Bescheid, wenn ihr so etwas bemerkt!)
– dass Du bei einem Bruch dieser und der restlichen Regeln keinen Anspruch auf eine Erstattung des Ticketpreises hast.
– sowie den Rest unserer AGBs, die Du hier lesen kannst.